Car accidents in Texas (overview and statistics)
If you live in the Dallas – Fort Worth metroplex you know that having a car is not a luxury, it's a necessity. Unfortunately, driving in Texas has increasingly become more and more dangerous every year.
Car accidents have globally become a danger to human lives. Accidents are the 8th leading cause of death globally and approximately 1.3 million people lose their lives in car accidents annually.
No one expects to be involved in a car accident when they leave their home to go to work but sadly accidents happen every single day but that doesn't mean as a victim you shouldn't get legal help after a car accident to get the justice and compensation that you rightfully deserve.
Pursuing compensation alone may prove challenging and could hinder your chances to get the funds that you deserve so please don't wait and get in touch with us today for compassionate and professional guidance during this challenging time.
Texas – A leading state in car accidents
National Highway Traffic Administration of Unites States reveals that Texas, unfortunately, is considered the nation leader in car accidents. Traffic researchers state that Texas citizens experience a road crash after every 71 seconds. On the roads of Texas, every two minutes, serious injuries are witnessed. Read that again! Every TWO minutes! And if that is not terribly enough there is a fatality as a result of a car accident in Texas every two and half hours.
Car accidents in Texas – Statistical Overview
In 2019, traveling on the roads increased up to 1.5 percent as compared to the road traveling of previous years.
Here are some of the facts and figures calculated by Texas's traffic administration department regarding car accidents:
Texas department of traffic administration reported that approximately 3,722 deaths were experienced in car accidents in 2019, and nearly 19,506 cases were related to serious injuries during a car crash.
In 2020, from January to April, a severe decline in road accidents was observed. This decline in traffic crashes was due to the strict traffic administration. Later on, in the wave of COVID-19, crashes due to over-speeding increased tremendously.
Reasons for increasing car accidents in Texas
Numerous reasons contribute to road accident fatalities. Over speeding and accidents due to drunken drivers are the most dangerous ones for Texans on the roads. The traffic administration department of Texas states that the most severe and greater number of accidents are observed in the morning time from 7 am to 10 am. It is the time when everyone is in a hurry to get to work.
The time between 7 a.m. to 10 a.m. and then the evening rush hours around 4 pm to 8 p.m. are considered the dangerous and busiest hours of traffic. People traveling during these rush hours are more vulnerable to car crashes.
Car accidents may occur to anyone and anywhere, but there are key factors that greatly contribute to the crashes. Bad weather conditions, poor traffic control, and lack of administrator measures are the main contributors to the severe accidents. Additionally, the majority of road accidents occur due to the negligence of drivers. Drunken drivers are a huge cause of devasting car accidents here in the state of Texas and most place all around the world.
Legal Representation for car accidents in Dallas – Fort Worth
The facts mentioned above represent the frequent and uncontrollable traffic in Texas. Unfortunately, car accidents have been increasing due to the increasing amount of traffic on the roads. Even though, the Texas administration needs to pay attention to the causes of the traffic accidents and increase road safety measures, it is not only the duty of the governments but also, citizens that also need to contribute to road safety.
It is very important that Texas drivers avoid drinking before driving, over-speeding, and all other forms of negligent behavior.
If you or a loved one has been involved in a car accident here in Dallas, Texas Please contact Tyson Law Firm and we will help you determine if you are eligible for compensation.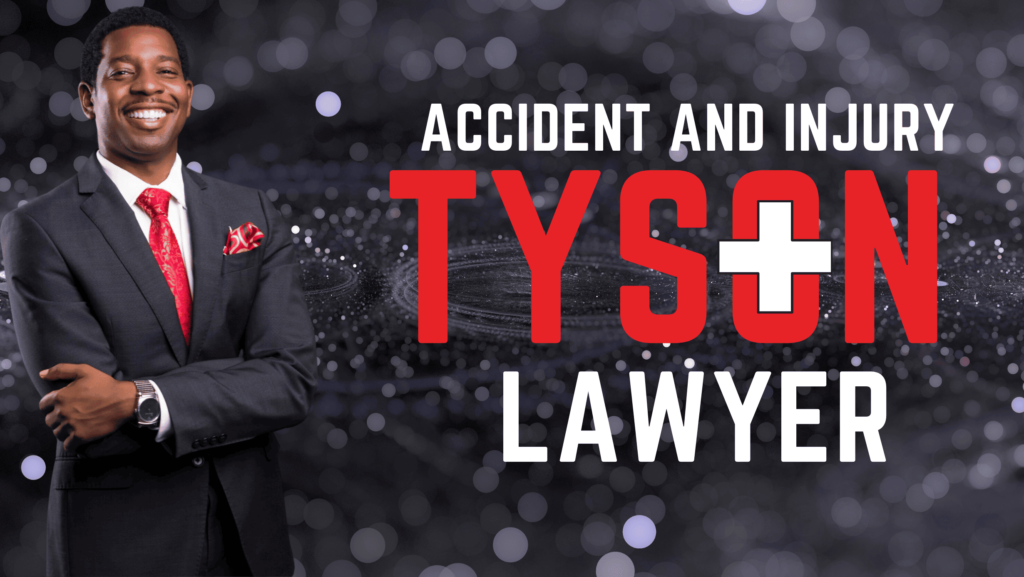 At the Tyson Law firm, we focus on accident cases in the Texas and our priority is to fight for the best possible outcome for you.
For some people it may be difficult to get a settlement after a small or a major auto accident but not when we are in your corner. Attorney Ezekiel Tyson Jr has represented thousands of clients and he can not only inform you of all the related laws and the steps that need to be taken after your accident but he is committed to helping you receive the compensation that you deserve to cover the painful consequences of your car accident.
We know this is a difficult moment and we are here to support you and take action fast. Contact us today to see if your case for a car accident lawsuit qualifies for compensation.