How is the legal process after being involved in an accident with an 18-wheeler/truck accident in Texas?
To act wisely after a crash is often tough. Automobile crashes are common on the roads of Texas. Texas is considered the leading state regarding the violation of traffic rules and road accidents among other states of the country.
After a car accident with a truck, you cannot wait for too many days to report and start the legal process.
It often happens that heavy trucks collide with the smaller vehicles on the roads. Both drivers may bear injuries but the car driver is more vulnerable to crucial injuries.
When to take legal action?
If both vehicles and drivers are safe and fortunately alive in an accident, people often do not report to the police. But one should not ignore the minor injuries and damage and report the matter to the local administration instantly. So, you should report a car accident with a truck when:
Any person is injured or died.
Whether your car bears severe or minor damage.
Legal steps after a car accident with a truck in Texas:
Here are some immediate steps you need to take after an accident with an 18-wheeler in the state of Texas in order to start a successful claim:
Contact the Local police:
Under Texas Transportation Code section 550.026, if your car crashed within municipality premises, report instantly to the nearby Police station. If the incident happened outside the municipality premises, you need to report to the local Sherriff's office.
Check out other passengers:
When a car crash occurs with an 18-wheeler truck, the car driver and passengers could potentially bear great physical injuries. The car driver should check themselves for injuries and check their passengers in the car for injuries.
You may be very scared and shaken up but it is important that you remain calm and take a moment to assess any pain that you might be experiencing in the moment.
Stay on the premises of accident:
Immediately report the accident to the police, then transfer your passengers Transfer your passenger to a safe area by the accident scene.
If you leave the scene of the accident, the other party may misrepresent or twist to falsely report what happened.
You may have to face severe penalties and criminal allegation for leaving or not stopping for the accident.
Sharply observe the scene:
Keep a strict eye on the accident scene and even more when you or any passenger with you has faced any injury. Observe the surroundings to collect the evidence to report to the police. Take pictures and videos if possible.
Hire an attorney that specializes in car accident matters
When the police arrives, describe the situation to the police and immediately contact an attorney or legal firm. An attorney that deals with car accident cases, preferably car accidents with 18 wheelers and trucks in Texas, will guide you in all ways to have a successful claim of damage and injury.
Contact the insurance company
It is better to contact your car insurance company to get benefits in case of damage to your vehicle. But it is important that you do not exaggerate the situation or report false to the company.
Car accident attorneys are the greatest option to keep the process of a legal claim moving in the right direction. We recommend that you do not make a statement to the other party's insurance company without your attorney or lawyer.
It is also crucial that you do not hide any piece of information from the lawyer even if you were at fault in order to prepare the best course of action for your case and avoid costly surprises.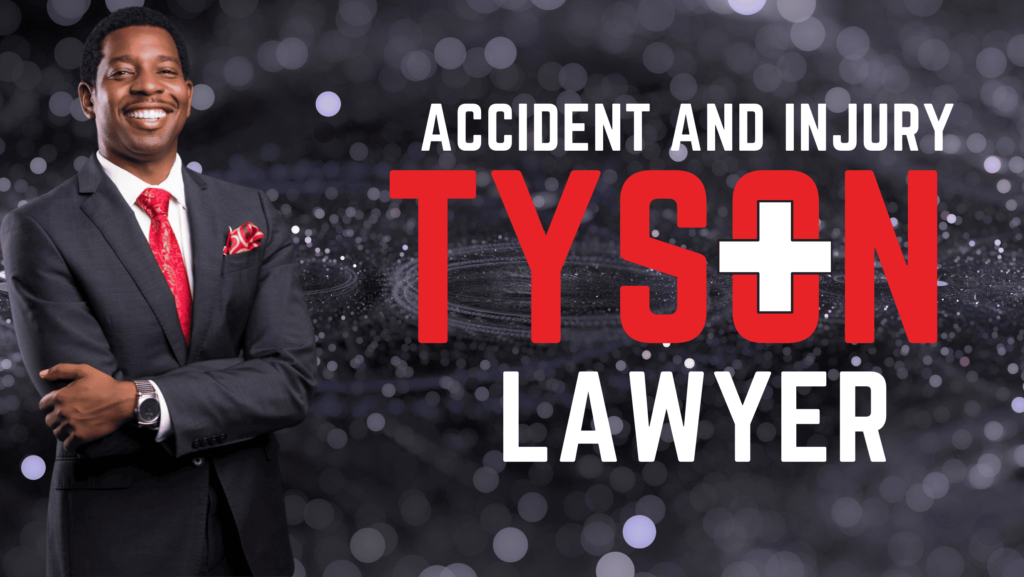 Please contact us at Tyson Law Firm and we will help you prepare your case after suffering a car accident.
At Tyson Law firm we focus on accident cases in the Dallas Fort Worth area and our priority is to fight for the best possible outcome for you.
Cases where cars are involved in accidents with trucks and 18-wheelers can be difficult but we are well informed of all the Texas laws relevant to these cases and we can provide you with the right assistance during all the steps that need to be taken right after an accident, whether it's big or small and we are here to help you.
We know this is a difficult moment and we are here to support you and take action fast. Contact us today to see if your case for a car accident lawsuit qualifies for compensation.